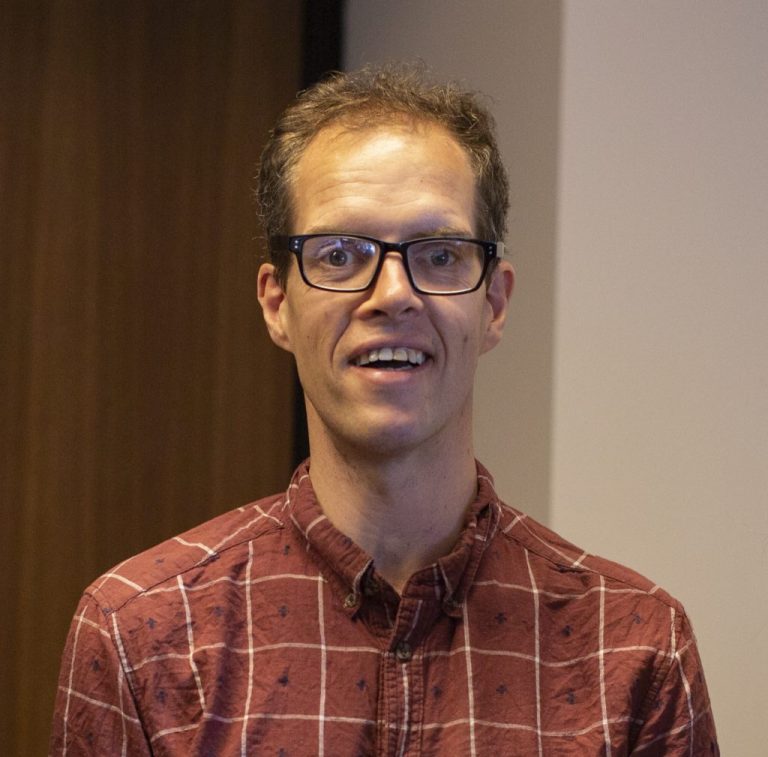 Brenton
Alford Chairperson
Brent Alford was elected president in 2019, having held the role of secretary for the previous two years. He joined BIM in 2009.

In taking on the role of president, Brent states he wants to see a bigger and stronger BIM…"an organisation that is sustainable and truly offers something to all our members. Self-advocacy and connection are what we do. We want to make it real for a range of people, not just committees. We are offering people with a brain injury a range of supports like our coffee catch-ups and peer support groups that connect people with each other". His message to BIM members is "Continue to be the self-advocates I know you all are!"
Since his accident in September 2006, Brent has embarked on a career as a motivational speaker, chalking up some 600 talks to young people and adults. His regular gigs include the Royal Melbourne Hospital and a number of schools. Drawing on his own lived experience of brain injury, his theme is 'making smarter and better life choices'. Brent's website, http://brentalford.com, talks in detail about his accident and his journey since. He also volunteers with the recreation team at the Portsea Camp, commencing with a university placement pre-injury in 2003 and then every year since 2009, 4 camps a year with up to 300 kids per camp.
True to his word, Brent not only hopes others can benefit from the lessons he learnt, but he is passionate about his own health and physical fitness. He is pursuing a goal of becoming an elite athlete, competing in the Australian Indoor Rowing Championships in the PR3. A great fan of goal setting, Brent says it is all about self-improvement and beating his own goals, though he did come 2nd in the 2019 and 3rd in 2020!
Email Brent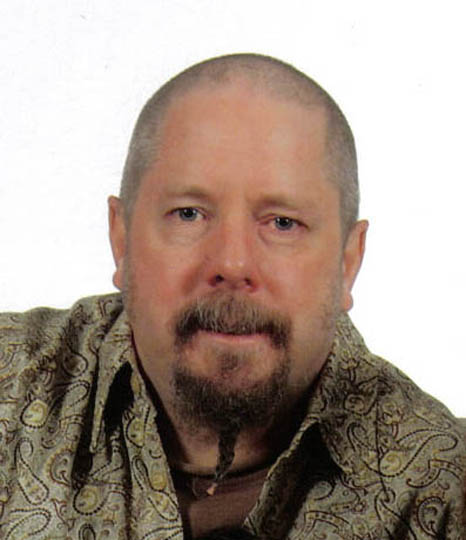 Colin
Brokenshire Vice Chairperson
Colin has been involved in BIM for a number of years. He manages the BIM Facebook page and website and had been a Committee of Management member before stepping into the position of Vice Chair in 2020.
With a passion for helping people, Colin had been working in the Not-For-Profit (NFP) sector for 5 years before an accident in 2005 which resulted in a TBI. He has been volunteering with many other NFP's for the last 17 years. He has also been studying long and hard and recently graduated with a Graduate Diploma of Disability and Inclusion from Deakin University in September 2022. He is now thinking about studying a Masters in Disability and Inclusion in 2023.
Colin's hopes for BIM are that it grows as an organisation can support more people. His personal interests include music, reading and golf.
Email Colin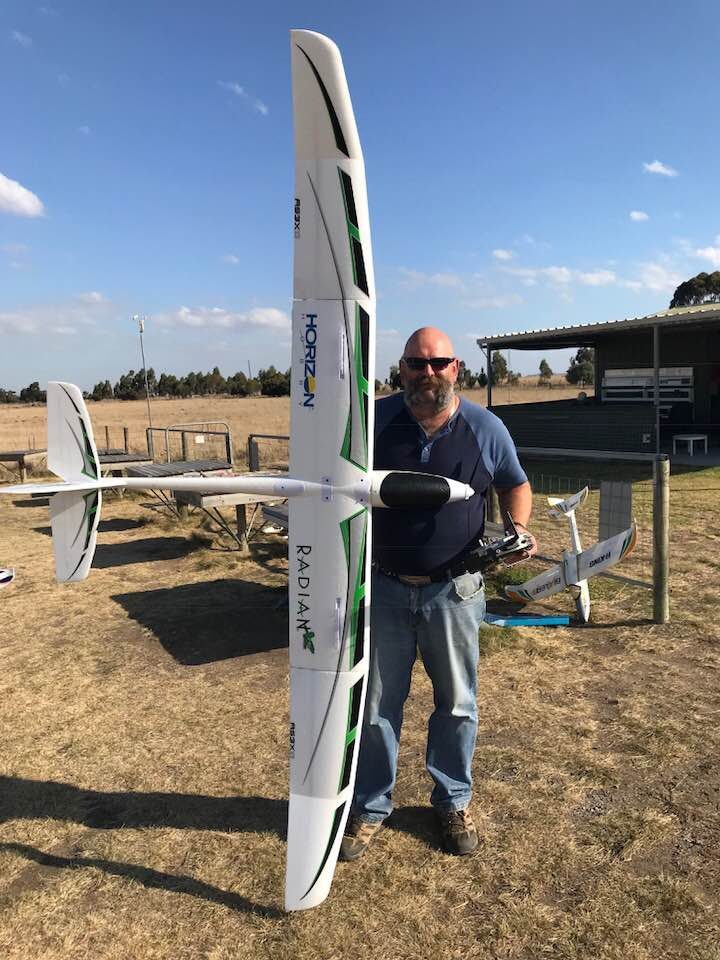 Roger
Astell Treasurer
Roger has been the Treasurer at BIM since November 2018. He has a Master of Business Administration Degree and a background with ANZ Bank (Senior Manager, Financial Planning Operations) followed by Industry Super (National Manager, Operations) and finally Australian Super (Executive Coach).
Nearly 11 years ago, Roger's life dramatically changed when he had a motorcycle accident involving a kangaroo. Before his accident, he had been in charge of billions of dollars and over 1,000 staff. He says his career came first and his family second. But post-accident he lost his job because the company no longer trusted him with so much responsibility. He also quickly realised how important his family was.
Apart from volunteering his time at BIM, Roger volunteers for Road Trauma Support Services Victoria. He speaks to people who have been ordered by the courts to attend education on road safety and about how choices can affect your future.
Roger says, "I'd never heard of ABI before my accident. My hope for BIM is that it can become an access portal for people living with ABI so they can obtain helpful information. One of the most helpful things for me has been finding out about the Travel Access Pass through Metro so I don't have to worry about managing a MYKI card."
Flying model aeroplanes is Roger's favourite hobby. He takes each day as it comes. "I don't think about tomorrow or I get the 'sads', but I think about today and set myself goals to achieve each day.
Email Roger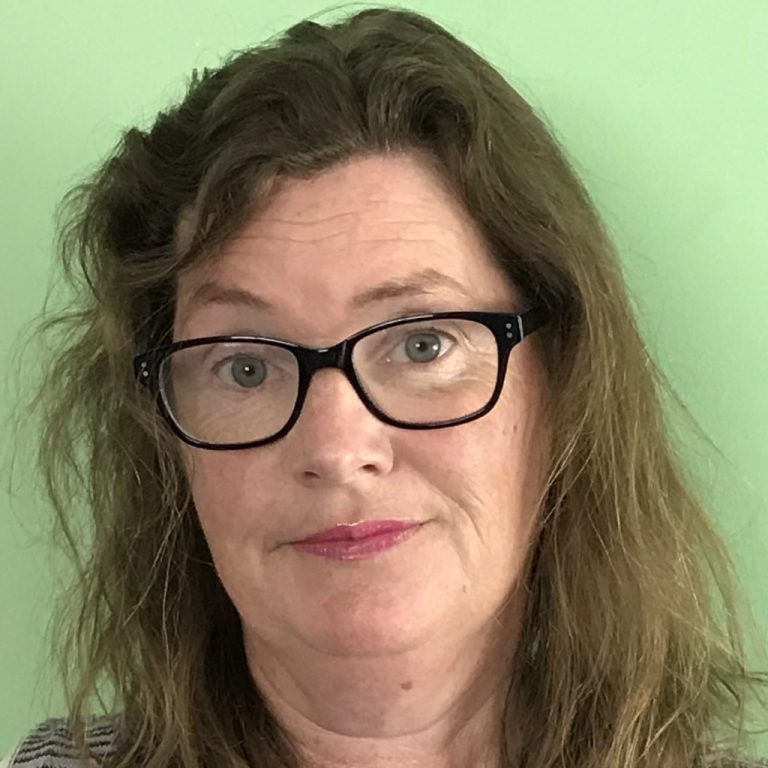 Nia
GiddingsSecretary
Nia has been a member of BIM since 2019. She was re-elected as Secretary at the 2021 AGM and also holds the position of SARU/BIM rep. In her role as SARU/BIM rep she keeps both organisations up to date with the latest events and information that concern BIM.
The peer support that BIM delivers is something that Nia is really excited about. She says, 
"I know how important the support of those with a lived experience can be to someone who feels isolated and/or suddenly coming to terms with a completely new way of living. I hope it makes a difference to many members."
Thirty-two years ago, Nia was involved in a car accident. Initially she lost her speech and couldn't move her right side. A few years after her accident, Nia did a BA and followed that with a Master of Library and Information Studies. She has held many voluntary positions over the years and is now a full-time mother. Nia lives with her husband, two daughters, stepson and a cat.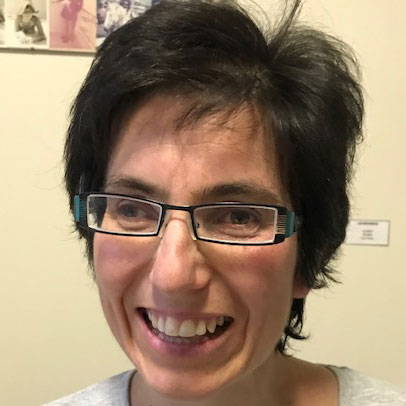 Anat
Bigos Committee Member
Anat has been involved with BIM for about 5 years. She is a member of the Committee of Management, attends a peer support group and is a regular at the weekly online coffee mornings. Anat says she loves being part of BIM because she gets to spend time with like-minded people who have all been through a similar life-changing experience.
At the age of 24, Anat had a car accident and lost many of her abilities. She says, "I often heard that many people felt sorry for me. I'm not entirely sure whether this is a good or bad quality, but I'm still often quite pleased with my life, even with my drastically-reduced abilities!"
Five years ago, Anat started up a local social disability group through the Glen Eira council. She has also done voluntary work as a teaching assistant in a primary school, sometimes helps out therapists at the Epworth and regularly makes presentations, both to senior & primary school students. Anat says, "I majorly enjoy speaking to educate people about brain injury. This is one of my passions in life, since I really enjoy telling people about my situation and what I do nowadays."
Anat speaks many languages and her personal interests include keeping fit and writing, which she enjoys doing even more since her accident!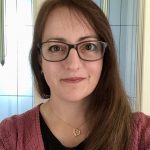 Carol
Franklin Committee Member
Carol became a member of BIM in 2020 and credits Roger for introducing her to such a great group.
In mid 2019 Carol underwent life saving (life changing) surgery to remove a massive brain tumour. Whilst the surgery was successful, Carol now lives with ABI and a few things are quite different now.
Carol is an animal lover who used to work as a Veterinary Nurse. She also spent many years as a full-time mum and was looking forward to returning to working in animal care just prior to discovering the brain tumour.
Carol has some new goals and they include 'giving back' to BIM by volunteering on the committee, continuing to learn Auslan and getting her parkrun 5km PB under 30 minutes.
Carol lives with her husband and teenage daughter and son. A beautiful cat Millie has also been adopted into the family.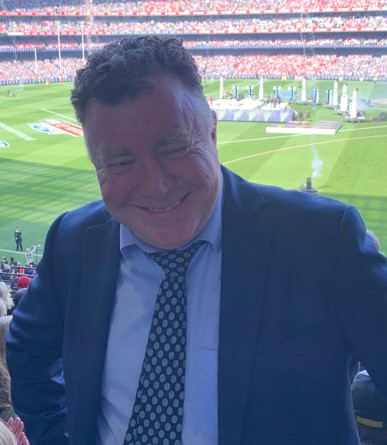 Adrian
JonesCommittee Member
Adrian has only just joined the Committee this year (2022). He has been a member of BIM for the last 6 years. joined a number of charities over the years, including Rotaract (junior Rotary), Heads Together, Heading Out and now Brain Injury Matters.
His injury was 35 years ago- on a fateful day on October 28, 1987. He was hit by a car while on his bicycle without a helmet. After being unconscious for a month, he lost his speech and couldn't move the left side of his body. After a year of fulltime hospital at Bethesda (now Epworth) he returned to school.
He has a job, where he has been working for the last 29 years (basically since he had finished school. Adrian is a fervent supporter of other people recovering from brain injuries. The acronym A.B.I. means Always Be Improving. Over the years he has started (but not always completed…) a few courses (including accounting, information technology, gardening). He has also started a gardening business, which lasted for 5 years.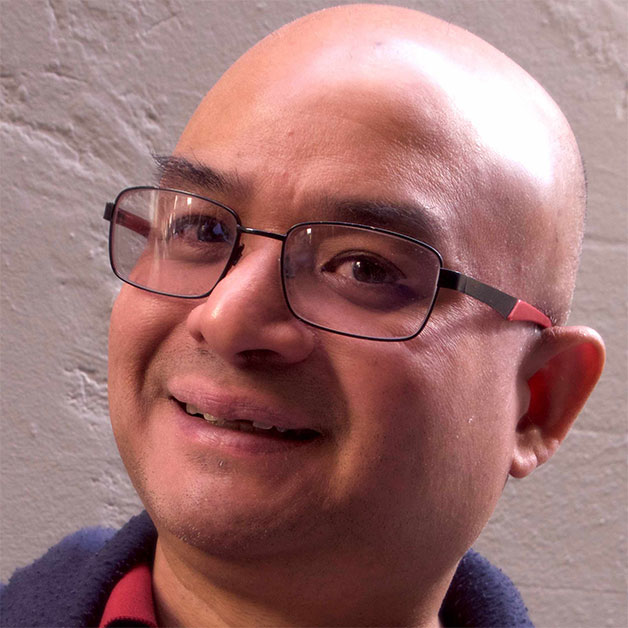 Kelvin
LimCommittee Member
Kelvin has been a long-term member of BIM – so long he can't remember when he started at BIM! He has also been an active committee member for many years.

His hope is that many more people will become involved and that BIM can continue to reach out to more people with brain injury. He says, "We have done a lot of good things but there's always more we can do."

Kelvin's brain injury occurred when he had a stroke in 2000.
One of his main passions in life is food. When asked what type of food his reply was, "I'm just interested in food – anything good, of which there is a whole lot."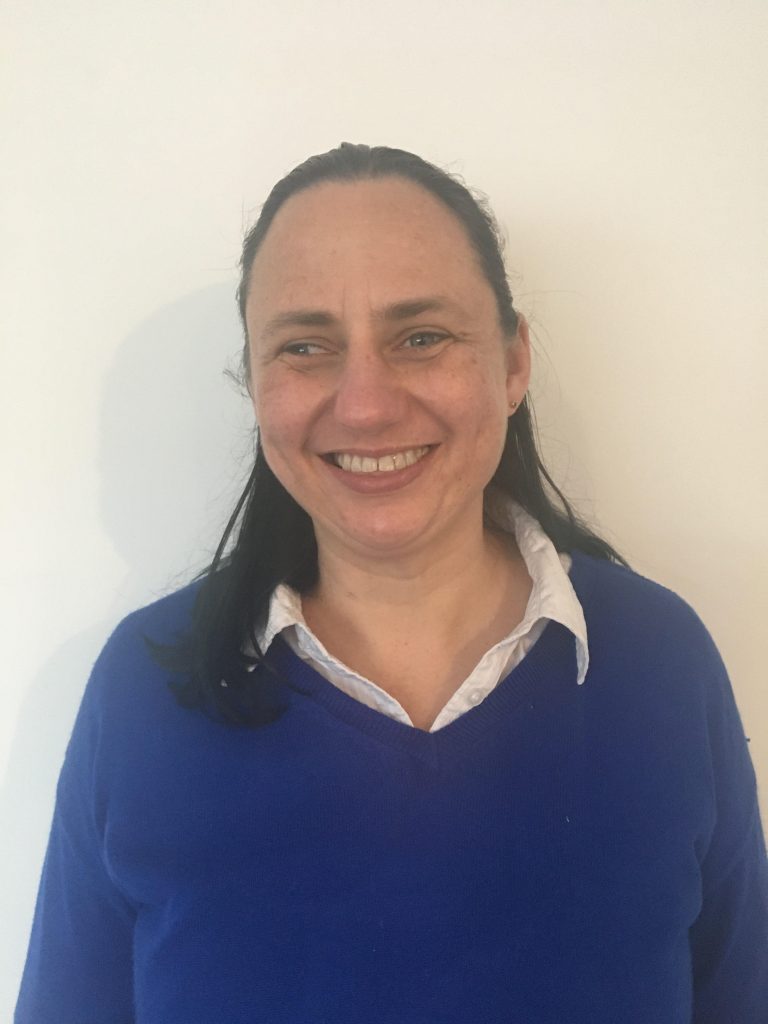 Fiona
HopperPeer Project
Coordinator
Fiona started working as a Peer Project Worker at BIM in 2019.
She has enjoyed facilitating Virtual Coffee mornings, establishing a pilot peer support group, connecting with rehabilitation hospitals and specialist workers, and creating evaluation tools.
Fiona loves getting out and about with her guide dog. She enjoys going to cafes, the gym and theatre performances. She is a member of a book group. Fiona has studied Business and Financial Counselling and volunteers as a financial coach.
Email Fiona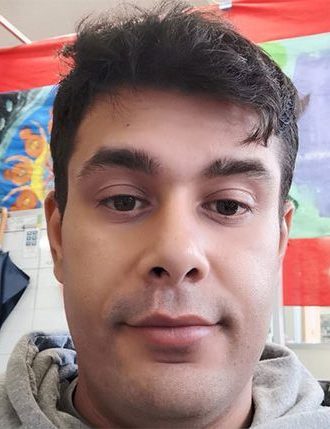 Yannick
Goodsir Peer Digital
Coordinator
Yannick has been with BIM since August 2019. He was involved in the previous ILC project as a Project Peer Worker and now, in the new project, as the Peer Digital Coordinator.
As part of the project team, Yannick wants to succeed in his role for BIM and leave a foundation for members to be proud of and build on.
Yannick is one of three people with a brain injury on the project team. Due to a motorbike accident in 2010, he received a mild ABI.
Email Yannick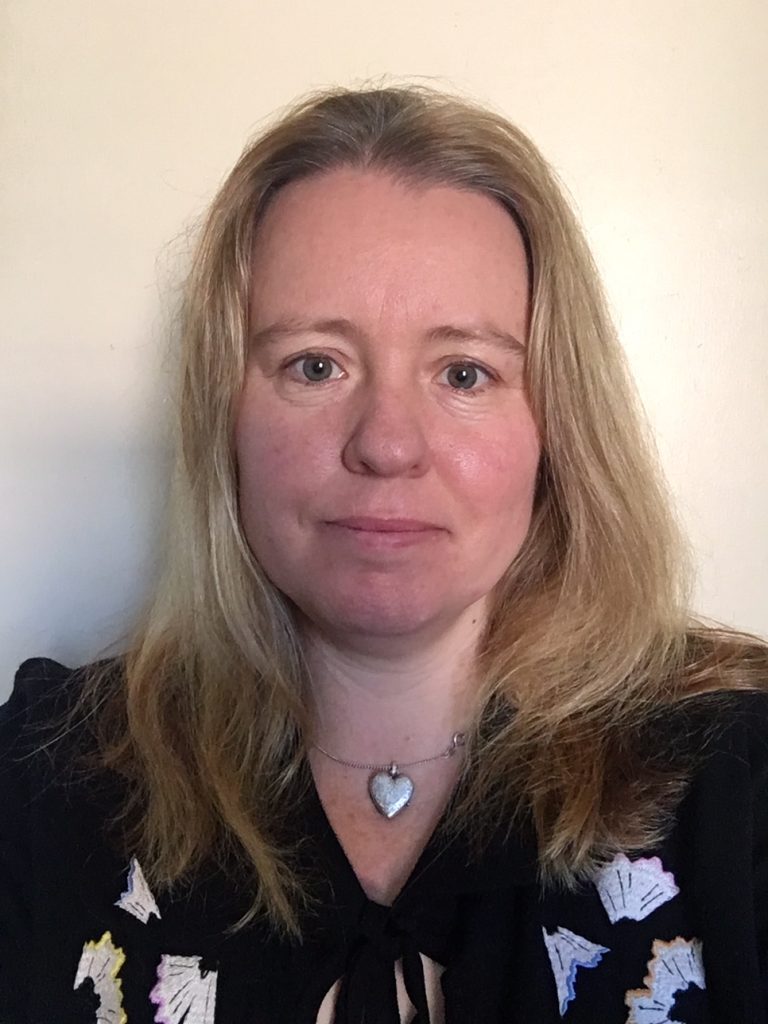 Sally
Helm Support
Worker
Sally has worked as a support worker with BIM since 2019.

She works alongside the Peer Coordinators, supporting and empowering them to fulfil BIM's vision and purpose.

As well as working at BIM, Sally has worked in the Education and Wellbeing sectors, including working with staff and students in Special Development Schools across Melbourne as a Casual Relief Teacher.

Sally loves spending time with her family, which includes chickens, ducks, and guinea pigs.
Email Sally