The ABI Wise App is the first App of its kind in the world, made by people with brain injury for people with brain injury.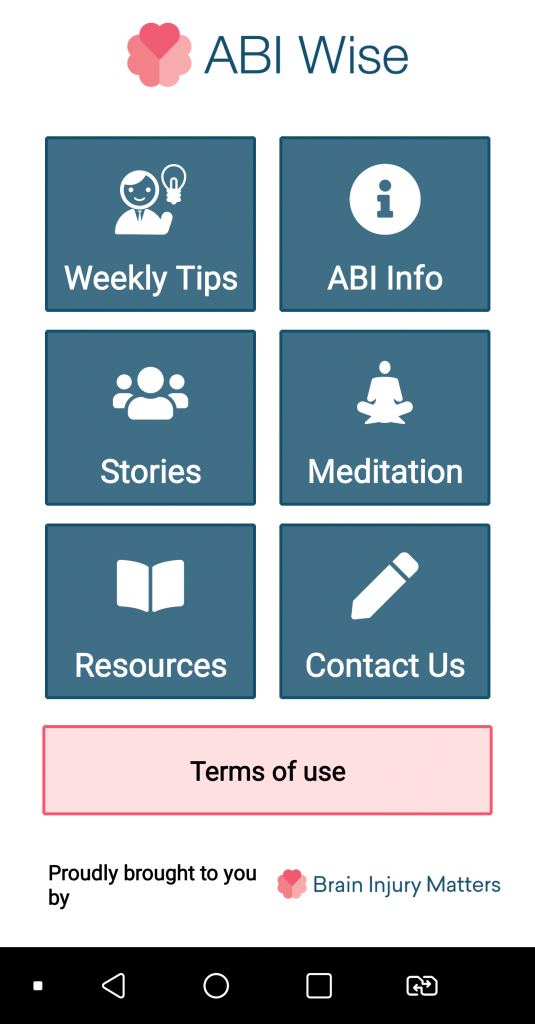 This App is for all mobile devices and contains heaps of information about how to live well with your brain injury or stroke.
It features weekly tips, from people who know best, on how to make your brain injury work for you, not against you.
There are also personal stories of ABI, guided meditations, important ABI dates and useful contacts and organisations.
We made this App to share the hard-earned wisdom, to decrease the isolation that is so common, and to improve the lives of all people living with ABI everywhere.
To learn more about the App watch the video above.
Press on corresponding icon below to download for your smartphone to download the ABI Wise App
ABI Wise was developed in partnership with ABI peer support groups and networks across Victoria. Thanks to A Bright Idea in Mornington, Ballarat Stroke Support Group, Compass Clubhouse in Thornbury, Everywoman: Supporting Women with ABI in Bendigo, Geelong ABI Clubhouse, Life's Appreciation Group in Doveton and United Brains.
Special thanks to the ABI Wise Working Group: Larissa, Brent, Eva, Lisa, Kayla and Melanie
Thanks also to all BIM members, Self Advocacy Resource Unit, Rachel Edward for photographs, Angus Strachan Productions for videos, Clickify and everyone who tested the app or contributed in some other way. Thanks to Leadership Plus and Brain Injury Australia for partnering with us to launch this App.
We also acknowledge that it is the work of all the Self Advocates and disability activists who have come before us that has paved the way for such an App to be created.
This App was made on the lands of the Boonwurrung and Woiwurrung peoples of the Kulin Nation. We acknowledge that First Nations peoples are the first storytellers of this land and that sovereignty has never been ceded. We pay our respects to their elders, past, present and emerging, and to the elders of the lands that this App reaches.