Our Committee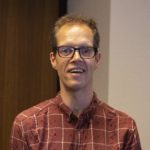 Brenton Alford – President chairperson@braininjurymatters.org
Motivational speaker. Run a page on Facebook Living with an ABI since 2014 Joined committee in 2010 left 2012 rejoined 2017.
BIM has taught me the importance of support while having a brain injury and I the love of having people around who understand our issue.
I try to be the staunch advocate for people with brain injuries and use BIM as my platform.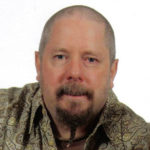 vicechair@braininjurymatters.org
Colin had been working in the NFP sector for 5 years before an accident in 2005 saw him reduced to a TBI and then volunteering with many other NFP's for the last 12 years. He has also been studying long and hard and recently graduated with a Bachelor of Health Sciences from Deakin Uni in February. He is now studying a Grad Cert in Disability and Inclusion.
Roger Astell treasurer@braininjurymatters.org
Treasurer since November 2018. He has a Master of Business Administration Degree and a background with ANZ Bank (Snr Manager Financial Planning Operations) followed by Industry Super (National Manager Operations) and finally Australian Super as the Executive Coach.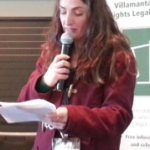 Lisa Brumtis
BIM makes me feel like I am not alone, like I am useful and that's really important to me.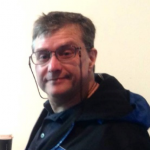 Troy Huggins
BIM Member for 6 years.
Since joining the group, it has provided me with a much greater social outlet.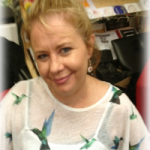 Francesa Lee –
Involved with BIM for 5 years/ since 2014
"Before BIM, I didn't come out of my house because of my disability. Everything was & felt so difficult & then I was introduced to BIM. Since then I have gained back my confidence & independence & had something to do, somewhere to go. In my time here I have met so many wonderful people, Self-advocacy has changed my life"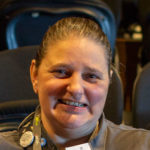 Helen Caliguri
Hi! My name is Helen Caligiuri. I've had my brain injury now for 47 years! I was only diagnosed at 34 when I had some left sided weakness that led to a diagnosis of AVM (Arterio Venous Malformation). I then had radiation treatment to fix it, but the fallout has been stroke-like symptoms. For the last 13 years I've been making my way as a single barren spinster and advocating for people with brain injury and disabilities! I've been part of BIM since 2013 and communicate to the world through my blog. Please follow me at https://hellonwheelslifeonehanded.wordpress.com/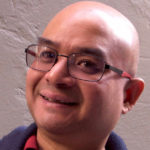 Kelvin Lim
Kelvin has been a long-term member of BIM as well as being an active committee member. He has been living with an ABI for 19 years.
Our Members
Eva Sifis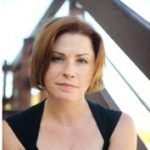 BIM has been vital in my move to Melbourne. It gives a much needed 'touchstone'. To be surrounded by other brain injury over-comers who are just as motivated and dedicated to the cause as I am is a bonus!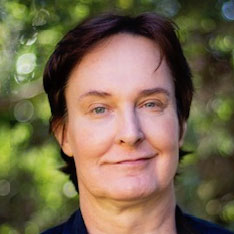 Jeff Ward
Jeff is passionate about self-advocacy for people living with a disability. He regularly represents the broad views of people with a disability and is a member of various advisory groups and committees representing people with a disability. These include Speak Up Bayside Self-advocacy and Brain Injury Matters. Jeff is also the CEO of Give a Care, a disability service provider, that he founded in 2013.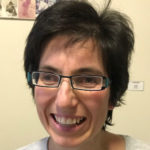 Anat Bigos
My name is Anat Bigos.
I had a car accident when I was 24 Y.O. and I now have ABI.
I'm a people-person, I love life, I enjoy being involved in different groups & giving talks to many school students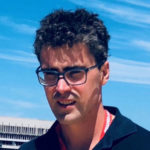 Ross Cottee
Ross has been involved with BIM since 2004. His brain injury has taught him patience and persistence, strongly believing that his recovery was from the hard work he put into his rehabilitation.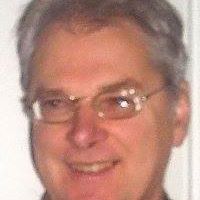 Neil Cameron
Neil has been a long term member of BIM from when BIM started giving presentations to educate professionals about ABI, highlighting how the professional medical staff always talked to "other persons" (meaning family carers) and avoided discussing medical information with the patient. Since then BIM has led the way in self-advocacy for governments, employers and the general community.
Neil has held office as President and Treasurer of BIM strongly advocating peer support. Neil is a founding member of United Brains a network of self-help, self-advocacy and peer support groups for people with an Acquired Brain Injury (ABI) throughout Victoria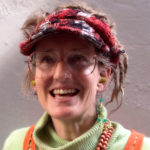 Larissa MacFarlane, aka Lara 
I have been a BIM member since the early-mid 2000s. My brain injury (1998) led me to become a Visual Artist. So I am interested in finding ways for BIM to explore things creatively. My journey with BIM has changed over the past 15 or so years, as I have grown up with and learned to live with my ABI. Each brain injury is unique, but I strongly believe that belonging to a peer-based group, gives us strength both individually and as a collective voice, so that we can then self-advocate for change and understanding to make our own lives as well as all those with ABI, a little bit easier.
Our staff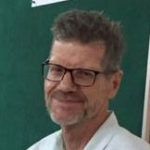 Peter Persson Peter.Persson@braininjurymatters.org
Vic ABI Support Network Project Manager
Hi, my name is Peter and I have been employed as the project manager for the new ILC project supporting the development of the Victorian ABI self-advocacy network. Most of my working life has been in the disability sector – working for NGOs, and State and Federal governments. Recently I spent a year in Cambodia working with the Cambodian Disabled Peoples Organisation (CDPO). CDPO represents over 70 disabled peoples organisations across the country. That experience working in a self-advocacy organisation run by and for people with a disability was the main reason I applied for this job! I am very excited about the project and look forward to meeting with BIM and United Brains members. Please drop in and say hello
Lauren Howe lauren.howe@braininjurymatters.org
My name is Lauren Howe and I have been the Support and Coordination worker at BIM since October 2019. My work history has been in teaching and working in Community Development. BIM operates with the Community Development principles and practices of equity, empowerment, human rights, participation, peer support and self-advocacy. BIM is run by people with brain injury for people with brain injury. It is my privilege to assist the Committee of Management at BIM, they make decisions about what happens at BIM, and how the interests of BIM members are best served. Their hard work inspires me. I work in the office at Flinders Lane and I am a point of contact for BIM, please phone, email or drop in to say hello.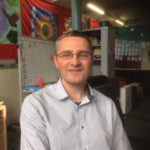 Fraser Baxter Fraser.Baxter@braininjurymatters.org
Vic ABI Support Network Project Finance/Admin Worker
Hi, I am Fraser and I joined Brain Injury Matters in August 2019 to work on the new ILC project. My nephew William has an acquired brain injury so I can appreciate how a person's life changes dramatically over night. I have huge admiration for the ways in which people living with an acquired brain injury face daily challenges. My background is in finance. I am a qualified ACCA accountant and have worked in various finance roles over the years. I enjoy contributing to the not for profit sector and I am Treasurer for both Prace and The Wyndham Theatre Company. In my spare time, I like to perform on stage in theatrical plays and short films and do some television extra work. I am lucky to work with such great volunteers and staff at Brain Injury Matters.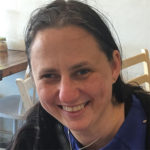 Fiona Hopper Fiona.Hopper@braininjurymatters.org
Vic ABI Support Network Project Peer Worker
Fiona is passionate about making a difference in the lives of people experiencing brain injury. She is qualified in advocacy, consumer rights and financial counselling. She is very excited to be working as part of the BIM team.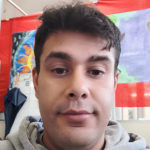 Yannick Goodsir Yannick.Goodsir@braininjurymatters.org
Vic ABI Support Network Project Peer Worker
Hi. My name is Yannick. I'm new to BIM. I am excited to work alongside the organisations involved in this project to assist those with an ABI. I too have an ABI going back to 2006, so I'm quite enthusiastic to be part of this project.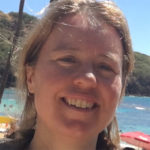 Sally Helm Sally.Helm@braininjurymatters.org
Vic ABI Support Network Project Support Worker
I'm new to BIM. It's great to be part of this team of amazing and courageous people.
Bruce Francis. Project Initiation Coordinator.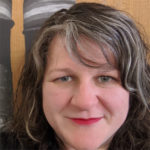 Ann Van Leerdam
In October, 2018 I walked through the doors of BIM to start my new role as BIM Worker. One year later I am, very sadly, leaving my role at BIM, but certainly not walking out the door never to come back and visit! I am taking up a role at Voice at the Table working on the Boards and Committees Initiative and Monthly Meetups with VATT Grads – so I will see a lot of you still. I will still miss BIM. It has been a really great time working with everyone here.
I have really enjoyed supporting the BIM Executive to do all those core jobs that need to be done to run an organization. Thank you, Roger, Brent, Fran, Larissa and Manda! Earlier this year we had the BIM AGM, where the new 'ordinary members' of the Committee of Management were voted in. It has been great working with you Helen, Col, Kelvin, Lisa, Adrian, Troy and Neil! Thank you for your support and encouragement.
I got to witness the creation of the ABI Wise App and got to participate in the incredible launch and see the significant gift to the ABI community that this App is! I hope that that launch sets the precedent for future ABI gatherings. I saw the Loddon/ Mallee Project delivered, its significant work, as well as getting to work in the office with Kayla Summers and Ann Hutchinson who were fun and supportive work colleagues. During my time Helen stepped up to take on the membership support role. This is a really important role and I watched as the database has grown and been supported. Bruce Francis was employed to help us with all of our compliance responsibilities for the ACNC, DHHS -SACS and Quarterly Data Collection and Office of Disability. Bruce stayed on in another role to help BIM with the roll out of the ILC 2019 grant – our partnership with United Brain and By Accident. Lucky for BIM, UB and BA! He was very instrumental in getting us through that time with great success. So much can change in a year! As I leave, the office is full with all of the new Victorian ABI Support Network project (ILC 2019) workers and all the talk around the 2020-2022 ILC Grant – which sounds so exciting!
BIM has done, and continues to do such exciting, meaningful work and I am very proud to have been part of it. This sounds like an award acceptance speech – and I guess in some ways it is. My time at BIM has been so rewarding – not always easy, but very rewarding! THANKS Bimmers! See you around the building!